Are you walking more slowly these days?
Do you occasionally freeze up?
Is your posture poor?
Is your reservoir of energy on empty?
Do you seldom exercise because it requires energy you do not have?
Have you suffered falls in the past?
Do you fear the possibility of falling in the future?
Would you like to explore solutions to the use a walker?
If your answer is "yes" to any of these questions, you will find the information on my brand new "Walk with Ease and Confidence" membership website to be of immense value. The strategies, tips and programs that are featured there apply to anyone who currently confronts mobility challenges as a result of chronic illness or accidents.
I created this resource after a decade of researching solutions for people who have been diagnosed with Parkinson's disease. The unrelenting threat of falling can be a serious problem for many. The exciting news is that there is not just one great solution. There are many – not just for persons with Parkinson's, but for anyone who wants to improve their balance and avoid falls.
OK. So what can you do beginning today to improve your balance and reduce the risk of falling? If your issue is Parkinson's I have documented a multitude of possibilities in the process of researching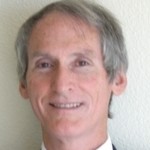 what helps people find relief from the symptoms of Parkinson's disease. The ideas, suggestions and programs that make it possible to walk with ease and confidence are now included in my new membership website. They have been documented over the past decade in Parkinsons Recovery radio shows, Sunday Connections programs, my blog, Parkinsons Recovery Summits and various YouTube videos.
Why bother offering a membership website when all of the information is already accessible for free? The information is scattered across dozens of websites. Needless to say, the help you are looking for is out there, but it is extremely difficult to locate.
Over the past several years I have responded to a multitude of emails and phone calls from people who cannot locate information that pertains to improving balance and avoiding falls. I make every attempt to answer all of these inquiries, but it has become virtually impossible for even me to locate and retrieve the requested information. A decade is a very long time! This is pretty sad because I created all the resources!
My new membership website solves this problem. Strategies, techniques and programs which improve balance and reduce the risk of falls are at long last organized and streamlined in a single, readily accessible website.

Content of the Membership Website
Some posts offer possible solutions to specific problems.  Other posts provide detailed explanations of programs and therapies that are helping people walk with ease and confidence. I am pleased with the quality and usefulness of the content. It is precisely what you need to steer a steady course on the road to recovery.
Here are a few of the topics that are covered in my new program:
How to Avoid Falling Forward
Two Exercises To loosen Rigidity
Practical Ways to Improve Arm Swing
How to Improve Your Posture
Strategies to Unlock Freezing
Strategies to Avoid Freezing
A Vitamin that Prevents Falls and Improves Overall Balance
How to Hard Wire Your Brain to walk with ease and confidence
How to make dopamine naturally
How to reduce the risk of falls
Mobility Issues Caused by Metal Amalgams, Jewelry and Toxic Exposure
Membership Subscription
A membership subscription is required to gain full access to the content on the website which is routinely updated. A subscription entitles you to unrestricted access to the "Walk with Ease and Confidence" membership website.  New content is posted as I come across new solutions to problems with balance and falls.
$38 for the first month and $28 for each month thereafter until cancelled.

Access to the "Walk with Ease and Confidence" website continues until you cancel your membership which stops any future charges to your credit card. 
It will take some time to digest all of the incredible suggestions on the website. (It took me six months to locate and organize the information!) Take all the time you need. Embrace the strategies that improve your balance and prevent falls. I post new suggestions and ideas as I come across them.
Robert Rodgers PhD
Parkinsons Recovery
www.parkinsonsrecovery.com
Olympia WA
877-526-4646
P.S. I take great pride in having created this new resource. I know that it will provide the support many people seek. The content has been inspired by the creative input of health care professionals from a wide variety of backgrounds who have extensive experience helping people who currently experience challenges with maintaining good balance and reducing the risk of falls.